The IEA Conference was held at the Sheraton Hotel in Athlone on 4-5 May 2023. The keynote speakers were Oriana Bandiera (LSE) and Klaus Adams (University of Mannheim). Over 180 people were in attendance, with 75 full papers and 18 flash talks presented over the two days. This year introduced new 'flash talk' sessions primarily aimed at PhD students.  The Irish Society for Women in Economics (ISWE) also organized an evening reception on 4 May. The annual IEA-ISWE 5km run took place on 5 May and had ~25 eager runners/walkers. Awards were made for the Connifee, Novartis, ISWE, & ESR prizes. The Board would like to thank the local organisers, the ESRI, and Martina Lawless and Conor O'Toole in particular, for the expert organisation of the event.
The conference programme can be found here.

Photo highlights of the conference are below.
Congratulations to Manuel Lago (UCD) for winning the new Conniffe prize for the best paper presented by an early stage economist (with Martina Lawless, member of IEA Board).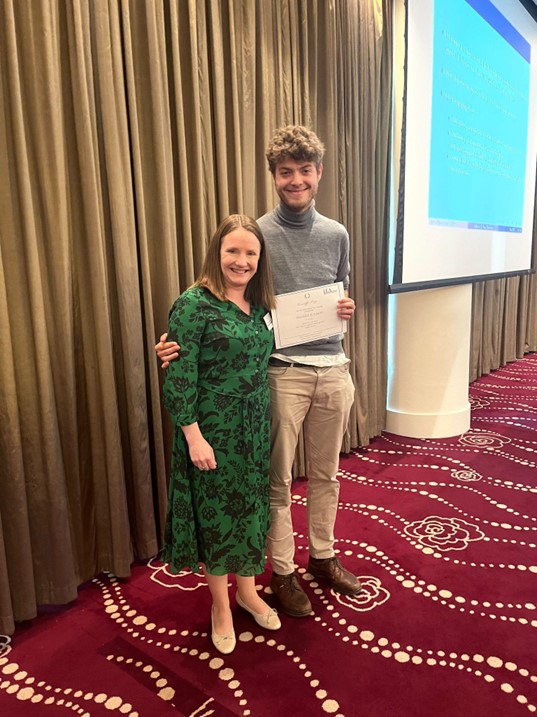 Congratulations to Jane Bourke (UCC) and co-authors on winning the 2023 Novartis prize for the best health economics paper (with Orla Doyle, IEA President).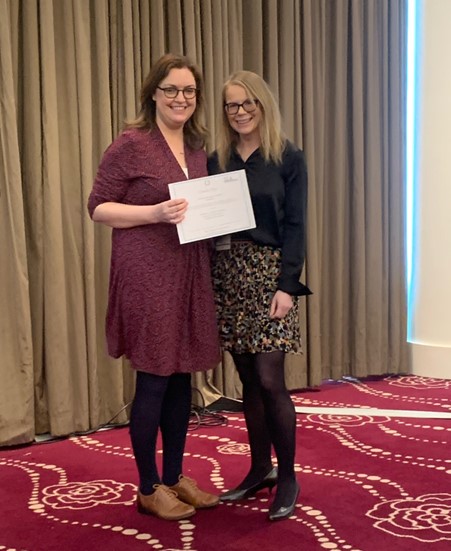 Congratulations to Martina Zanella (TCD) for winning the ISWE Prize for Best Paper by a Woman Economist (with Oana Peia, member of ISWE Executive Committee).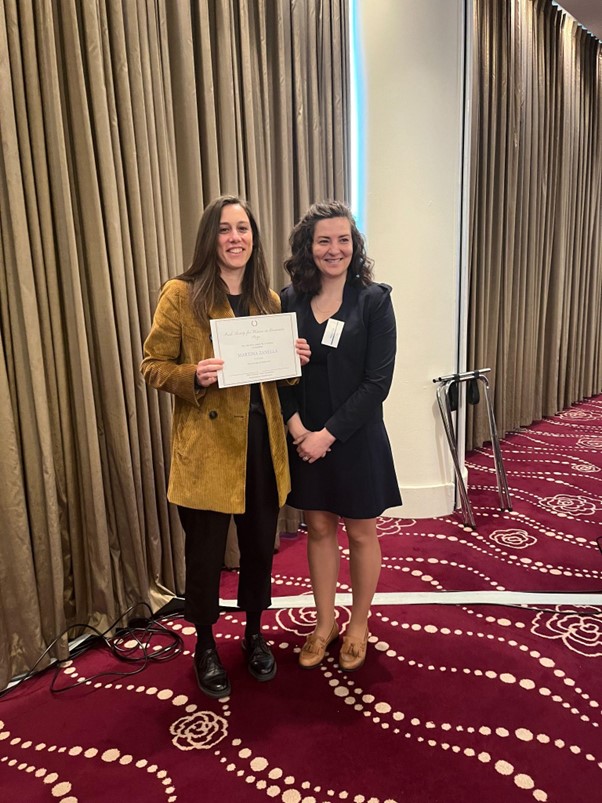 ISWE reception.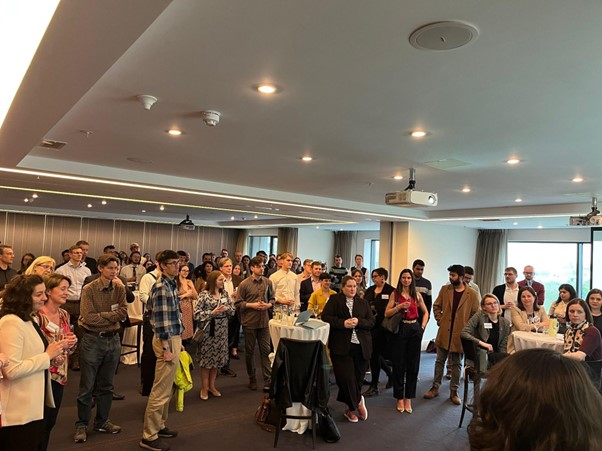 Prof Oriana Bandiera (LSE) giving the Edgeworth lecture on The Organisation of Labour and Economic Development.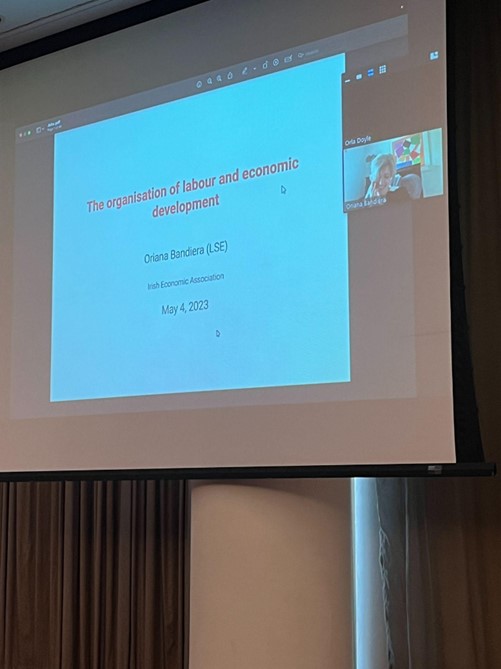 Prof. Klaus Adam (University of Mannheim) giving the ESR lecture on "Inflation Distorts Relative Prices: Theory and Evidence".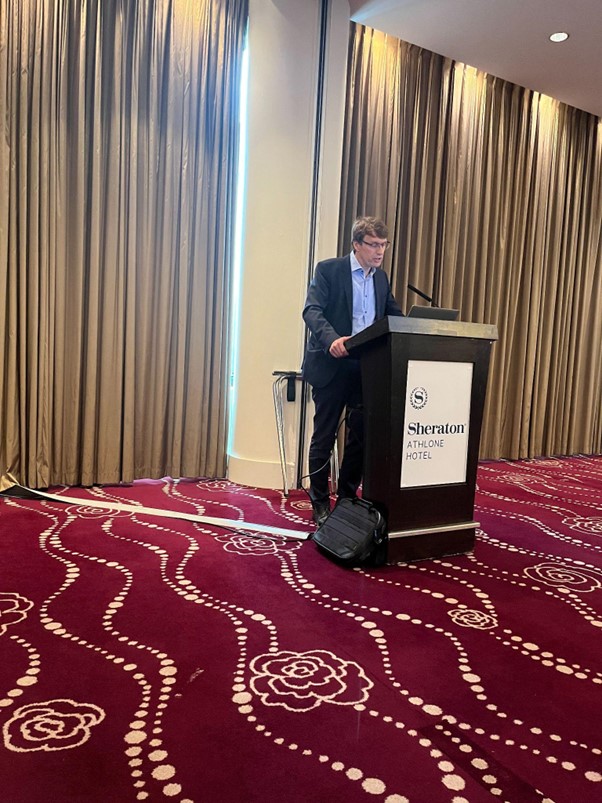 The Second (ever) IEA-ISWE 5km run!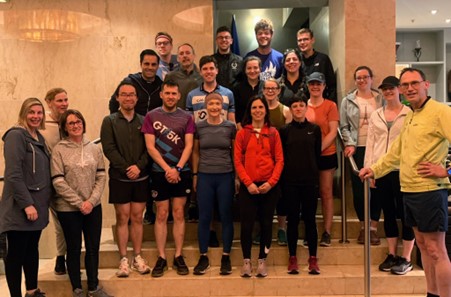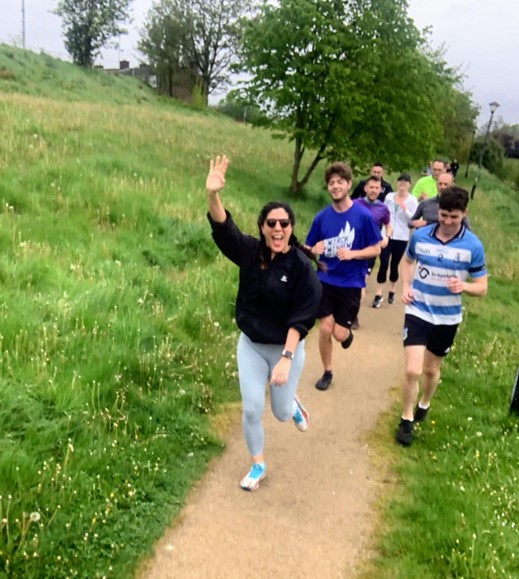 Chris Jepsen (UCD) presents on the effects of drinking age on health.
Olive Sweetmen (NUIM) presents on the gender pay gap.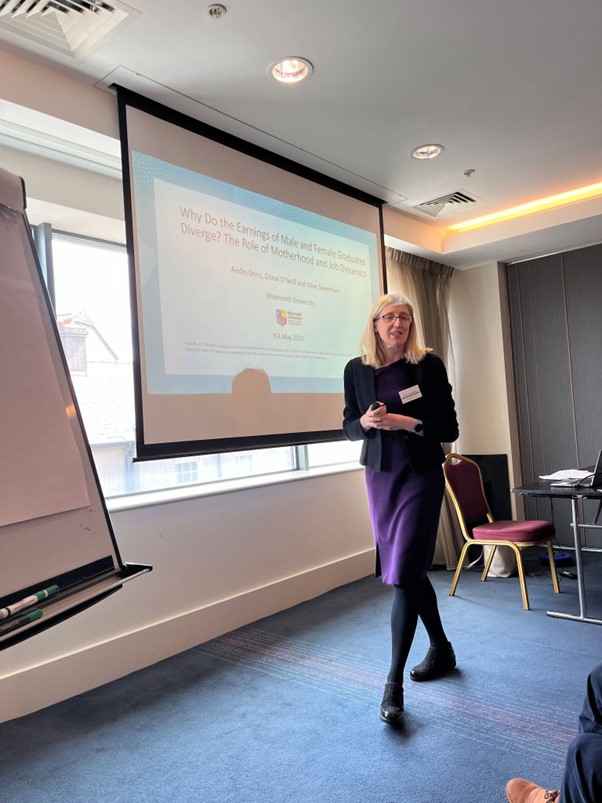 Stephen Roper (Warwick) presents on workplace health practices.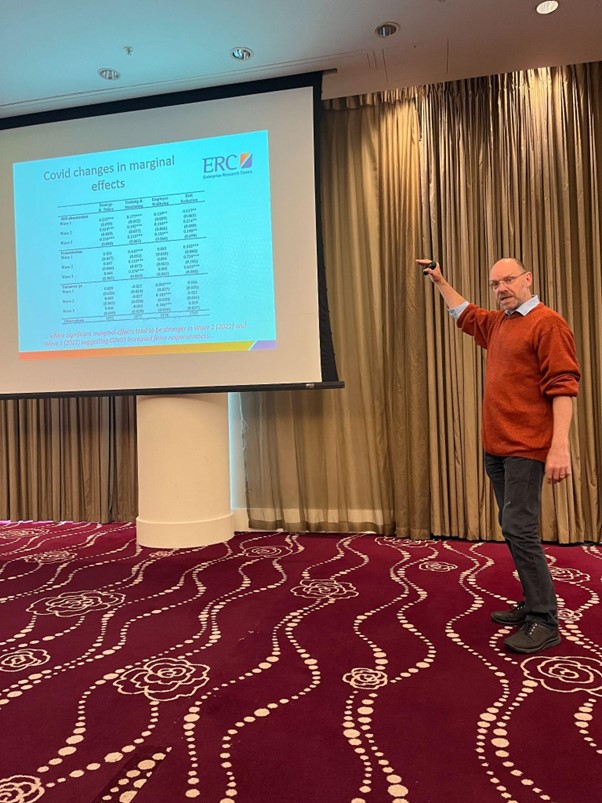 Alejandra Ramos (TCD) presents on attitudes towards LGBTQ+ community.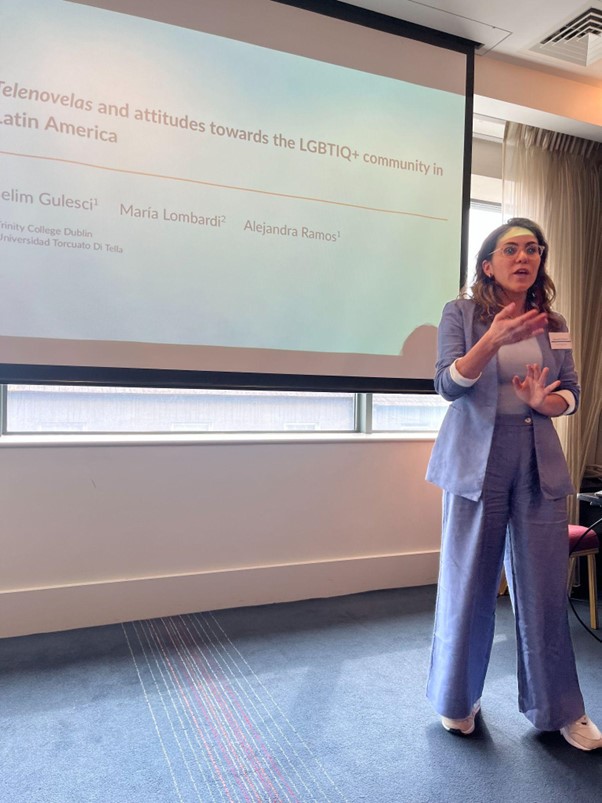 Michael Doolan (ESRI) presents on lone parent benefit reform.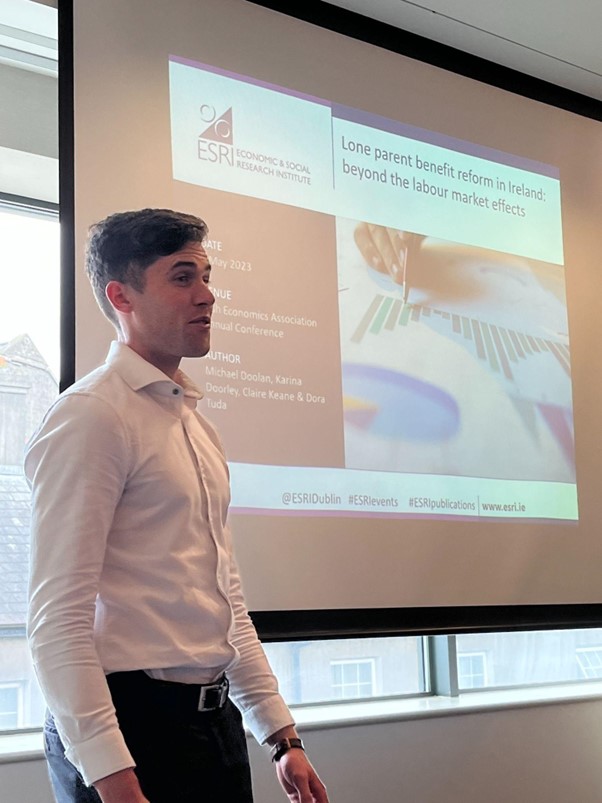 Laura Boyd (Central Bank) presents on household economic resilience.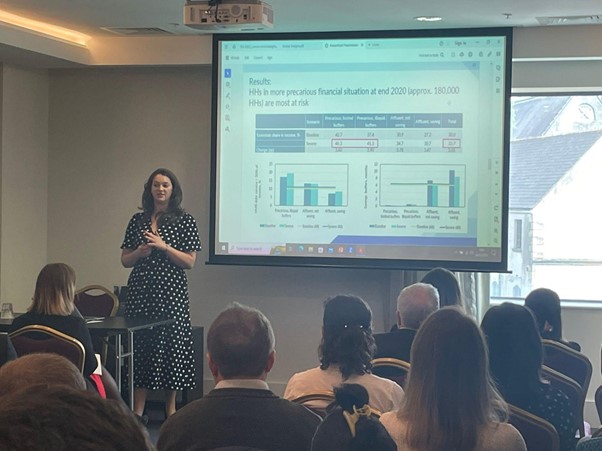 Barra Rowntree (ESRI) presents on tax and inequality.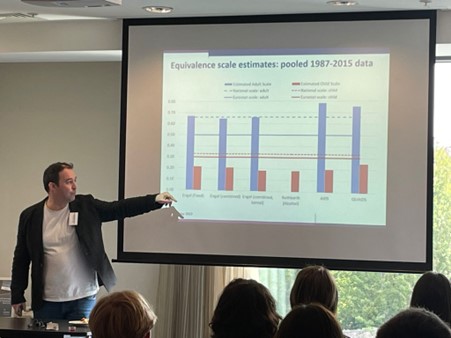 Previous IEA Conferences
Previous IEA Conference resources (programmes and photos) are available on the dedicated pages below: