On 5 May 2022, ISWE held a networking event at the IEA conference in Limerick, where we launched our official strategy for 2022-2024. The event was sponsored by the Central Bank of Ireland.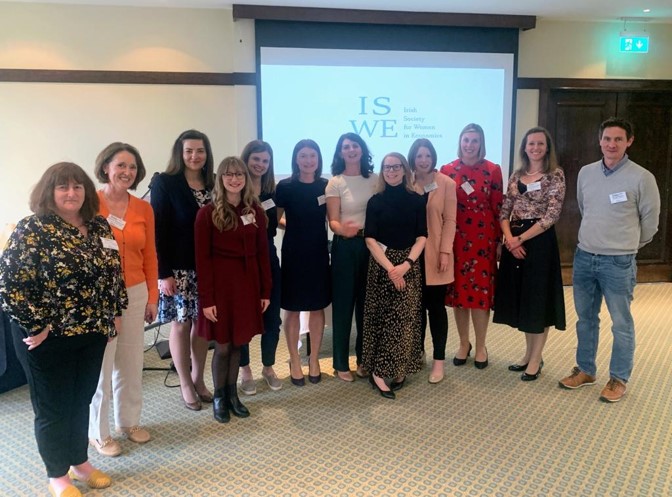 We were honoured to have Deputy Governor Sharon Donnery deliver the introductory remarks in which she discussed the economic outlook and highlighted the importance of diversity in economics. Co-chairs Bróna Ní Chobhthaigh and Emma Howard then presented ISWE's strategy for the coming two years. The event concluded with a presentation to outgoing co-chair and ISWE founder Orla Doyle.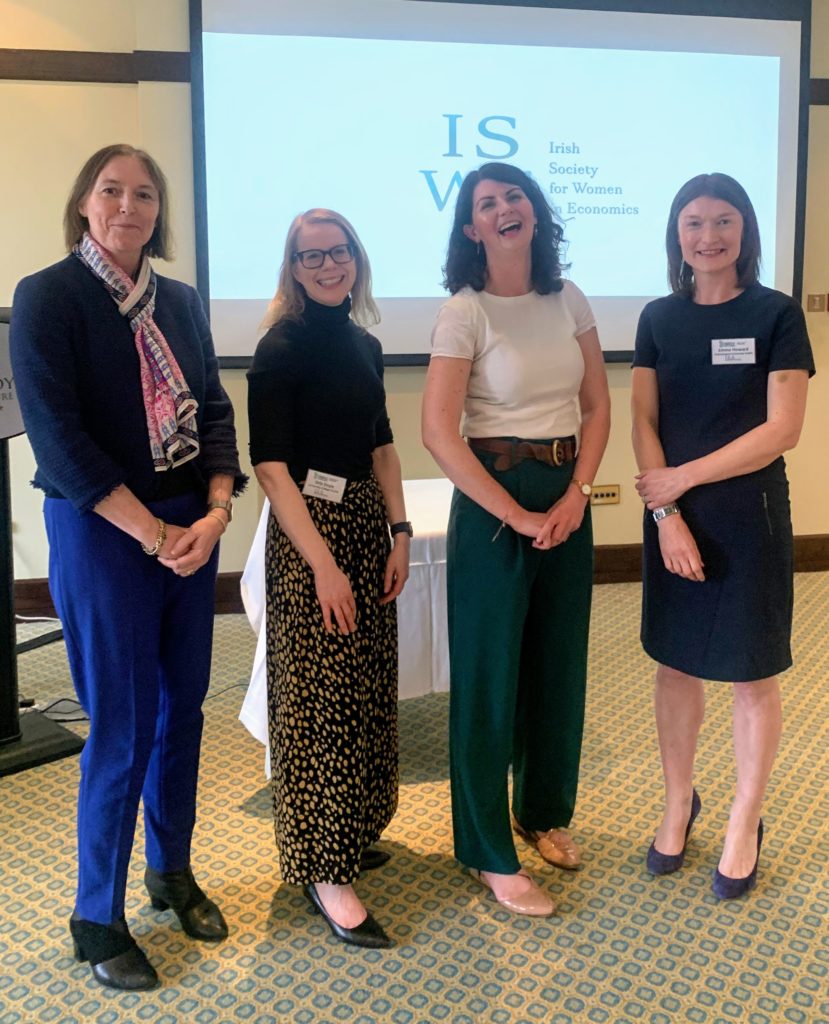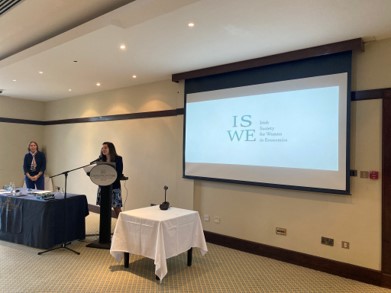 The inaugural ISWE Prize for the Best Paper by a Woman Economist was also presented at the conference. This prize is sponsored by the IEA. The 2022 winner was Eugenia Frezza from Trinity College Dublin for her work on the impact of fast internet on gender norms in sub-Saharan Africa.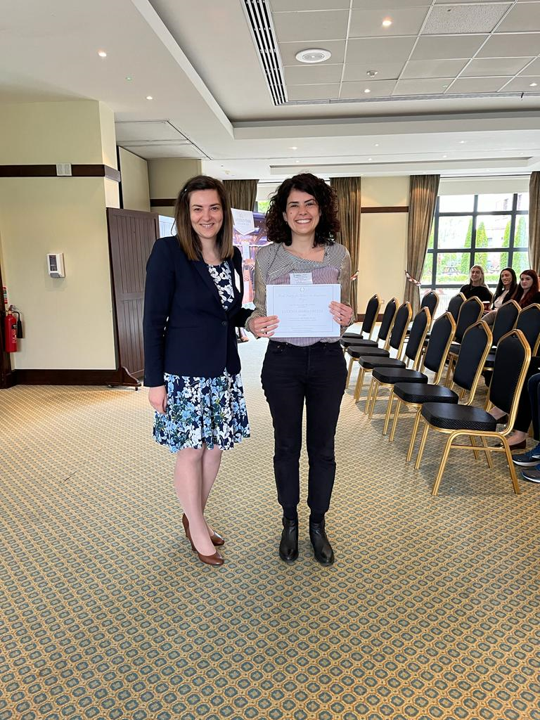 A second networking event, the inaugural ISWE IEA conference 5km run, took place on the morning of Friday, 6 May. Committee member Darragh Flannery led attendees on a scenic route through the University of Limerick campus and back to the hotel in time for breakfast.